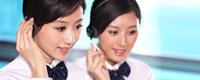 Name: JACK
Tel: +86-574-87301282
Fax: +86-574-87301292
E-mail: info@shonemedicalsupply.com
Add: NO 388 Huixian Road Haishu NINGBO CITY , CHINA


Product name : Baby portable urinal potty

Product No. : 2019831153855
Details:
ITEM NUMBER:SH-UP-01
Features:
1.Uses the international environmental protection material.
2.Urine bucket sealing performance is good, after use will not leak.
3.Easily available to facilitate cleaning.
4.Can be repeatedly used after cleaning.
Specification:
Material: ABS+PP
Color: Red+Green
Capacity: 500ml
Type for choice: Boy style, Girl style
Leak proof and anti odor.
How to use?
1.Opening the rice noodles cover before using it.
2.After rotating the valve,you can open it.
3.Screwing the lid well if you using it.
4.Closing the valve so that it cannot be let out.