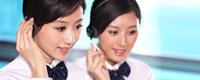 Name: JACK
Tel: +86-574-87301282
Fax: +86-574-87301292
E-mail: info@shonemedicalsupply.com
Add: NO 388 Huixian Road Haishu NINGBO CITY , CHINA


Product name : brix infractometer

Product No. : 2019924152644
Details:
Item number:SH-BIM-01
The Brix meter is used for the rapid determination of the concentration or refractive index of sugar containing solutions and other non sugar solutions. It is widely used in sugar, food, beverage and other industrial sectors and agricultural production and research. Suitable for soy sauce, tomato sauce and other sauces (seasoning), suitable for measuring the concentration of jam, syrup products, sugar, sugar and other sugar liquid measuring more products applicable to fruit juice, soft drinks and carbonated beverage production line, quality management, inspection before delivery, apply to the fruit from the plant to sales, it can be applied to the accurate measurement of the harvest period for sweetness classification. In addition, the determination of pulp concentration in textile industry has also been widely applied
Features: refractometer has the advantages of fast, accurate, light weight, small size and so on
Cutting fluid concentration meter has the advantages of simple structure, shockproof, simple operation, clear vision, low price and so on. Is suitable for the detection of water soluble cutting fluid (cutting oil) the weight percentage concentration, for the preparation of accurate cutting fluid (cutting oil) provides great convenience, can be applied to the management of cleaning liquid for cleaning metal parts processing factory and the pollution level preparation of cutting fluids, cutting fluids, quenching liquid etc..
Specifications:
Measuring Range: 0-10% Brix,0-20% Brix,0-32% Brix,0-50% Brix,0-80% Brix,0-90% Brix,28-62% Brix,45-82% Brix,Honey,sugar and salinity,Urea and freezing point,Alcohol,Wine,Beer Wort SG Specific Gravity,Salinity food,Salinity sea(optional)
Accuracy: ±0.1%,±0.2%,±0.5%(optional)
ATC Compensation Range: 10°C~30°C (50°F~86°F)
Reference Temperature: 20°C
Durable and built to last long
Uses ambient light only which means battery or power source is not required
Heavy-duty and lightweight with its aluminum construction
Easy to focus and calibrate
Accurate testing results guaranteed
Made with the highest and finest quality of aluminum & rubber that makes it lightweight
Cushioned with soft & comfortable non-slip rubber
Extremely easy-to-use and calibrate
Equipped with Built-in ATC compensation Range (Automatic Temperature Compensation) from 10° to 30° to correct temperature discrepancies during use