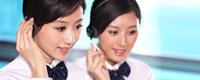 Name: JACK
Tel: +86-574-87301282
Fax: +86-574-87301292
E-mail: info@shonemedicalsupply.com
Add: NO 388 Huixian Road Haishu NINGBO CITY , CHINA


Product name : Medical Supply Transparent Heparin Cap

Product No. : SH-HC-01
Details:
Medical Supply disposable heparin cap
Product Description:
Medical Supply disposable Transparent heparin cap
1)Products with dynamic certral-vein indwelling catheter, center, can be used for many times
2)Repeated pucture infusion, injections, standard
3)Injection locking joint heparin sodium can prevent blood backflow and soildfication
4)Screw threads standards for products
5)Import PC materials (or can according to your request to replace materials)
6)Individual hard blister packing,100pcs/box 5000pcs/ctn or as per as customer requirement!
Features:
1. Latex free plug with leakage free fitting for effective flushing of catheter of drawning of blood samples.
2. Universal 6% taper as per ISO594, compatible with any standard product.
3. Minimum dead space.
4. Used together with the arterial and venous cannula.
5. A tight-fitting adapter
6. Heparin-cap can prevent the reflux of blood coagulation.
7. Widely used in many hospital.
8. Disposable medical device to avoid cross-contamination infection and increase security of infuse.
Application:
Heparin cap, a auxiliary medical instrument, is mainly used as injection way and injection port, widely accepted and approved by medical institutions. Heparin cap is very normal in morden medical line, it plays a very important role when used together with I. V. Cannula and central venous catheter. Heparin cap has various advantages such as: Safe, sanitation, durable puncture, good sealing, small volume, convenient use, low price, the foremost advantage is to release patients' pain/ injury while injection and infusion.