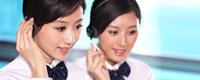 Name: JACK
Tel: +86-574-87301282
Fax: +86-574-87301292
E-mail: info@shonemedicalsupply.com
Add: NO 388 Huixian Road Haishu NINGBO CITY , CHINA


Product name : Round Plastic Medical Disposable Sharps Container, Sharps Box, Medical Disposal Bins

Product No. : SH-SBR
Details:
sharp container
Product description:
1.Disposable sharps container, sharps bin, sharps box
2. Medical syringe use
3. available size from 0.6 liter to 20 liters
4. types of cap lock the body closely
5. Colors: yellow or red
6. Made of high quality burnable PP plastic, de-compoundable, environmentally friendly
7. Excellent impact resistance and tensile (≥12.5N) effectively prevent sharp objects (needles) from penetrating
8. OEM/ODM acceptable
9. Meet international standards



Product Feature:


1.Easy to use, safe, non-toxic, puncture resistant, and non-leaking. Single use , can't open again after it is completely closed.
2.The medical waste contained in the sharp container can't exceed the marking line
3.Function :
a. Collect needles for disposable items such as syringes and infusion sets.
b. collecting medical small glass products, all kinds of blades, scalp needles, suture needles and other sharps.
c. Collect blood-stained medical instruments such as syringes and blood transfusion devices.
d. other regulations must be placed in the sharp box of medical sharps and other sharp dangerous goods.
| | | | | |
| --- | --- | --- | --- | --- |
| Item NO. | Model | Qty/Ctn | Sharp | material |
| SH-SCR-01 | 1L | 200 | round | PP |
| SH-SCR-02 | 2L | 200 | round | PP |
| SH-SCR-03 | 3L | 100 | round | PP |
| SH-SCR-04 | 4L | 100 | round | PP |
| SH-SCR-05 | 5L | 100 | round | PP |
| SH-SCR-06 | 6.5L | 80 | round | PP |
| SH-SCR-07 | 7L | 80 | round | PP |
| SH-SCR-08 | 8L | 50 | round | PP |
| SH-SCR-09 | 10L | 50 | round | PP |
| SH-SCR-10 | 12L | 50 | round | PP |
| SH-SCR-11 | 15L | 50 | round | PP |
| SH-SCR-12 | 18L | 50 | round | PP |
| | | | | | |
| --- | --- | --- | --- | --- | --- |
| Item NO. | Model | specification | Qty/Ctn | Sharp | material |
| SH-SCS-01 | 3L | normal | 100 | Square | PP |
| SH-SCS-02 | 3L | hand shank | 80 | Square | PP |
| SH-SCS-03 | 5L | normal | 100 | Square | PP |
| SH-SCS-04 | 5L | High cover | 50 | Square | PP |
| SH-SCS-05 | 6L | hand shank | 50 | Square | PP |
| SH-SCS-06 | 8L | horizontal type | 50 | Square | PP |
| SH-SCS-07 | 8L | vertical type | 50 | Square | PP |
| SH-SCS-08 | 9L | horizontal High cover | 50 | Square | PP |
| SH-SCS-09 | 10L | High cover | 50 | Square | PP |
| SH-SCS-10 | 10L | hand shank | 50 | Square | PP |
| SH-SCS-11 | 15L | normal | 30 | Square | PP |
| SH-SCS-12 | 16L | High cover | 30 | Square | PP |
| SH-SCS-13 | 25L | normal | 15 | Square | PP |