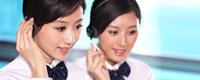 Name: JACK
Tel: +86-574-87301282
Fax: +86-574-87301292
E-mail: info@shonemedicalsupply.com
Add: NO 388 Huixian Road Haishu NINGBO CITY , CHINA


Product name : Disposable Lab Transfer Pipette Tip

Product No. : SH-MPT
Details:
Disposable Transfer Pipette

Product Description:
Made of superior
PE
material, Non-toxic, adapted to draw, transfer or carry for small volume liquid.

1.
Optimizing process on surface tension, easy for the liquid flowing.
2.
High transparency, easy to observe.
3.
Can be bend with a certain angle, which is convenient for drawing or adding liquid in irregular or micro container.
4.
High elasticity, adapted to fast liquid transfer.
5.
Convenient and accurate for use with good repeatability.
6.
Heat-seal on the tip of the pipette can achieve liquid carry.
7.
Available in bulk or individual pack.
8.
Available in E.O. sterile.
Product Feature:
Application

Widely applied to in the area of hereditary, medicine & drug, epidemic prevention, clinical

Material

High quality

PE

Features

1.Good flexibility, conveniently take and drop

2.Strong transparency to fast observe

3.Unbreakable plastic transfer pipet

4.Clear graduation

5.Sterile

Size

10ul,20ul,200ul,300ul,1000ul,5000ul

Color

white,blue,yellow

Service

OEM is available for pipette

Packing

Can be customized

Certificates

Pipet with ISO, CE,FDA