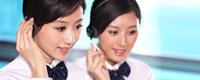 Name: JACK
Tel: +86-574-87301282
Fax: +86-574-87301292
E-mail: info@shonemedicalsupply.com
Add: NO 388 Huixian Road Haishu NINGBO CITY , CHINA


Product name : Vacuum Blood Collection Tube

Product No. : SH-BCT-01
Details:
Product Description

:
We can supply you with following Vacuum Blood Collection Tube
1. Plain (no additive, serum) tube (Red cap);
2. Clot activator (Pro-coagulation) tube(Orange cap);
3. Gel clot activator (SST) tube(Yellow cap);
4. Glucose (sodium fluoride, oxalate) tube (Grey cap);
5. Sodium Citrate tube (1:9) (Blue cap);
6. Sodium (Lithium)Heparin tubes (Green cap);
7. EDTA K2 (K3, Na2) tube(
Purple
cap);
8. ESR tube (1:4)(Black cap).
Material:
Cap - PET
,Tube -Neutral Glass
and PET
Application:

Vacuum blood vessels made from glass, it is mainly used for medical test in the biochemistry, immunology, serology, and all kinds of virus detection and blood bank check blood specimen collection.
Name

disposable vacuum tube for blood collection

Tube

Material

P

ET

& Glass

Cap colour

Red, Orange, Yellow, Green, Purple, Blue, Black, Grey

Package

carton

Payment terms

T/T,L/C,Papal,




Western Union

Port

Ningbo

Place of origin

China
Size

Volume

13*

75

mm

1

ml

-5

ml

13*100mm

3ml-6ml

16*100mm

8ml-9ml