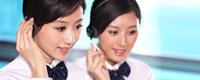 Name: JACK
Tel: +86-574-87301282
Fax: +86-574-87301292
E-mail: info@shonemedicalsupply.com
Add: NO 388 Huixian Road Haishu NINGBO CITY , CHINA


Product name : pu wheelchair air cushion

Product No. : 201993215530
Details:
ITEM NUMBER:SH-ACH-01
Size 38*38cm;38*40cm;42*42cm;42*42cm;46*46cm;44*34cm;
1. Cushion has inflation valves which can adjust the air pressure into the attached compartment, and position user's specific seating needs.
2. The cushion is made of TPU air cell, each cell is soft with foam, pliable and stretchable. The independent cells assure superior airflow between the cells via the ventilation channels to reduce heat build-up. With these features, the ischium is immersed fully in the cushion, allowing individual air cells to be isolated and giving an even distribution of pressure without the added cost of a customized cushion.
3. The cushion is designed for people who sit for long hours. It can provide extra comfort for Motorcycle Seat,office chairs, in your car, dinning chairs, sofa chairs, sports arena benches, at park benches, on wheel chairs and even for people who sit on the floor. It can turn any seating area into the most comforting, self contouring and shock absorbing surface.
4. Will NOT scratch or disfigure existing seat or pillion.