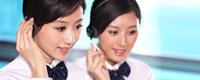 Name: JACK
Tel: +86-574-87301282
Fax: +86-574-87301292
E-mail: info@shonemedicalsupply.com
Add: NO 388 Huixian Road Haishu NINGBO CITY , CHINA


Product name : disposable petri dish

Product No. : 2017428161459
Details:
Production description
Made of high transparency medical grade PS material, Used for fungus, bacteria and other microorganism culture.
Superior production technique makes the dish thickness uniform.
1.Easy to stack up with the stack up circle.
2.Vent design for easy air exchange.
3.E.O sterile available.
4.Packed in sealing paper-plastic bag or plastic bag to prevent contamination.
5.E.O sterilization.
6.Available in individual or bulk pack.
7.High strength carton guarantees the transportation safety.
Production Feature:
Item No
Product
Material
Size
Specification
Grade
SH-PD-01
petri dish
PS
60*15mm
one cavity
1.Biological cell culture dish

2. Bacterial culture dish
SH-PD-02
petri dish
PS
90*15mm
one cavity
SH-PD-03
petri dish
PS
90*15mm
two cavities
SH-PD-04
petri dish
PS
90*15mm
three cavities
SH-PD-05
petri dish
PS
55*15mm
grid round
SH-PD-06
petri dish
PS
35mm
one cavity
SH-PD-07
petri dish
PS
70mm
one cavity
SH-PD-08
petri dish
PS
90*20mm
one cavity
SH-PD-09
petri dish
PS
100mm
one cavity
SH-PD-10
petri dish
PS
120mm
one cavity
SH-PD-11
petri dish
PS
150mm
one cavity
SH-PD-12
petri dish
PS
100*100
square
SH-PD-13
petri dish
PS
130*130
square
SH-PD-14
petri dish
PS
100*100
grid square