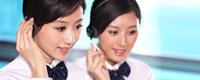 Name: JACK
Tel: +86-574-87301282
Fax: +86-574-87301292
E-mail: info@shonemedicalsupply.com
Add: NO 388 Huixian Road Haishu NINGBO CITY , CHINA


Product name : urine bag with double hooks

Product No. : 201762916225
Details:
Product
Description:
Urine bag with 2000ml and 4000 ml
1.The Urine Bag is made from PVC in medical grade.
With inlet tube 9.8mm*1100mm .
2.
Needless sampling joint with cap ,slide clamp , bed sheet clamp,Anti-reflux drip chamber,double-hook,rope hanger,air-vent,rigid dog house
3.
T-Tap outlet valve
Product
Features/Benefits:
1.Compact System minimises the risk for contamination from the floor.
2.Special Contour Shape for even filling & complete drainage of urine.
3.Large Lumen, Smooth and Kink Resistant Tubing is easy to milk and ensure unrestricted flow of urine.
4.Inlet Tube in 150 cm Long with Optimum Hardness permits quick drainage without kinking problem.
5.Tapered Connector facilitates the immediate leak-proof connection of catheter with the drainage set.
6.Air Vent secures constant airflow through the system.
7.Needle Free Sampling Port protects nurses from needle stick injuries for contamination prevention and
8.Non-return Valve prevents residual urine backflow.
9.Universal Double-Hook and Rope Hanger for great fixation flexibility for use on all bed types.
10.Single-hand Operated Bottom Outlet facilitates extremely fast emptying of the urine bag.